Kathy Zavada is a nationally acclaimed performing/recording artist and producer of sacred music. She is also an ordained Interfaith minister, inspirational speaker and long-time retreat and workshop facilitator. Rev. Kathy is serving as the minister at Unity At The Lake located in South Lake Tahoe.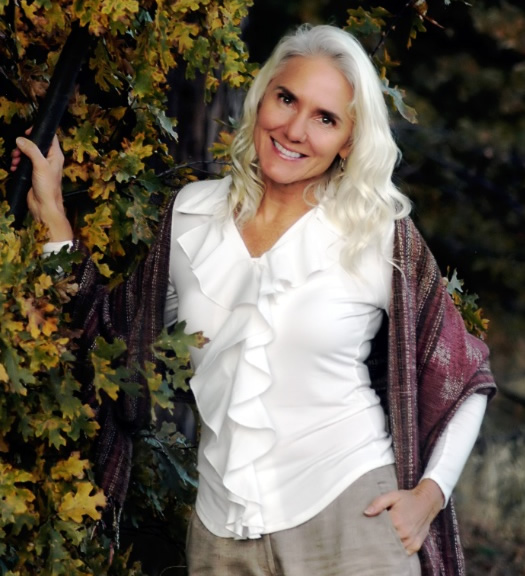 Kathy's music has been heralded in the top-ten best world cd's on Amazon.com and downloaded on iTunes all over the world. She has produced 11 Cd's of her original music over the last 23 years. Kathy's latest Cd is entitled Songs Of The Untethered Soul, a collection of chants composed by Michael Singer, New York Times bestselling author of The Untethered Soul. Kathy arranged, performed and produced these songs and the result is a CD filled with spiritual energy and palpable love for the divine. Her 38 year close relationship with Michael Singer is an inspiring story in itself. More about that coming soon...
Kathy's musical expression is deeply informed from a place of resting in silence and the infinite loving presence of pure being. She had a life-changing spiritual awakening in 1991 while living and serving at Breitenbush Hot Springs in the old growth forest of Oregon, in which she experienced the total quieting of the mind, complete freedom from body/thought identification, and the discovery of the self as infinite peace, silence, love and awareness.
For the past 22 years Kathy has been invited to speak, perform music and share her message of living wakefully with love and compassion at innumerable spiritual centers, schools, retreats, workshops and special events. She has a full tour (see link) and also offers retreats focused on music/meditation and mindfulness in some of the most beautiful places on the planet.
To contact Kathy for speaking engagements, musical presentations, concerts, workshops and retreats, write her at
Watch a video of Rev. Kathy Zavada speaking about "On True Love" from February 14, 2021 at Unity of Oroville Church in Oroville, CA.
Learn more about Kathy's retreats.

MUSIC
Regarding her music, Kathy shares that "music is a very sacred way of transmitting something that takes us beyond the mind, into an ocean of love, a deep experience of peace, well-being, and pure presence. Consciousness is clearly transmitted through music, and when it is refined, it has a way of going straight to the heart and melting anything that makes us feel separate from Love. As we open to love, naturally, we effortlessy feel connected, feeling our oneness with God, and with each other."


Kathy's musical tastes and recordings are multi-genre, ranging from inspirational to folk, celtic, jazz, chant, and world music. Her music is downloaded from iTunes to every corner of the planet.
Kathy's songs have been featured by such luminaries as Byron Katie, Greg Braden, Adyashanti, and countless others. She has co-facilitated and shared her music at retreats with Barbara-Marx Hubbard, Gangaji, Mary Manin-Morrisey, Wendy Craig-Purcell, Michael Moran, Gary Zukav, James Twyman, and many other spiritual teachers, authors and ministers.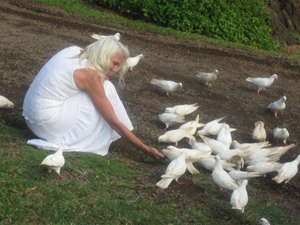 She's opened for Christopher Cross at a benefit for the Dream Foundation and headlined a concert at the Woman Arising conference in Sedona, AZ featuring Lindsey Wagner. Kathy is most deeply honored to regularly sing in the presence of spiritual leader (and Kathy's teacher) Her Holiness Mata Amritanandamayi, the Hugging Saint.
Kathy's CD Journey Home was voted by Amazon.com in the top ten CD's in the world music catagory for 2002. Her CD Return To Love was in the top 50 most played lists on NAV's radio play list.
Her 10th album, One Incredible Life is a collection of original songs that display Kathy's skillful and inspiring song-writing abilities, her soulful and powerful vocals, masterful piano playing and her capacity to truly transmit consciousness through music. The album was described by music reviewer Steve Ryals as, "Her best work to date (which is really saying something!), One Incredible Life is a celebration of the moment in all it's infinite fullness. For fans of Kathy's music as well as those inspired by open hearts, One Incredible Life is a must have."
Kathy released a new chanting CD in Spring 2013 entitled, Chants To Awaken, a collection of beautiful and devotional chants. The collection includes some of her favorite original chants as well as classic favorites from a few other songwriters. Songs include "Peace On Earth", "Mother of All Things", "In the Light, Love and Glory", "Who Lights the Stars", "Let Go, Let God", and "All I Ask Of You".


SPIRITUAL PATH
Kathy's studies of the world religions for the past 25 years culminated in her being ordained as an Interfaith Minister by the One Spirit Interfaith Seminary in New York in 2012. Along with her frequent tours, she serves her local community in a ministerial capacity officiating Memorials, Weddings, special events, and offering counseling.
"It has been a deeply enriching and inspiring journey, choosing to develop this interfaith approach. I have always been drawn to the truth teachings of numerous paths, and appreciate being able to weave what I've found to be most profound and helpful into my talks and music. The Dalai Lama puts it well when he says,
"'If our behavior follows our kind and loving nature, then, quite naturally, immense benefits will result, not only for oneself but also for the society to which we belong. I generally qualify this love and affection as a universal religion. Everyone needs it, believers as much as non-believers.'"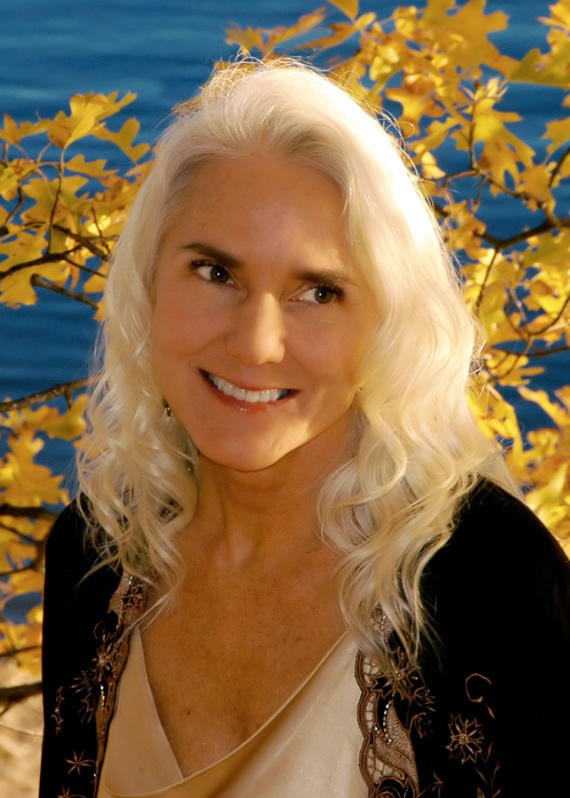 Kathy dedicates her life to living wakefully and supporting others in their process of healing, opening, and becoming more conscious. She has journeyed to India five times and spent months there committed to her spiritual growth through the practices of meditation, chanting, study of scripture, and selfless service. She spent a year at Breitenbush Hot Springs in Oregon serving as an "Artist-in-Residence" offering weekly concerts to retreatants, chanting programs, meditation instruction, and yoga.


EDUCATION / CAREER
Kathy began her musical career at the age of four, auditioning for a private sing and dance nursery school in Baltimore, MD and becoming the lead singer for a show presented on television, at festivals, and for dignitaries such as the Governor. Kathy went on to become the youngest piano student accepted at the University of Florida at 13-years-old. She graduated Summa Cum Laude in Music and Psychology.
Kathy began her professional recording career in 1989 with her debut CD Heart Space. She has released 10 more CD's on her own independent label Precious Music.
She has volunteered in prisons teaching classes and sharing music, worked with abused children, and given music programs for teens at private therapeutic boarding schools. She has also supported numerous charitable works through benefit concerts to build homes for the homeless, rehabilitate sex workers, and grant last wishes for those with terminal illness. She frequently offers her musical programs to raise funds for the local meals-on-wheels program.
"I am so grateful to be living a life that allows me to use my talents and gifts in a way that brings awakened consciousness," Kathy shares. "I love writing and recording deeply conscious music, and sharing the transmission of consciousness through performing music and serving as a minister. I have dedicated my life to love and to the sharing of the widest truth, and wish to be a blessing each and every moment of this precious life."
Kathy is presently serving as the minister and spiritual leader of Unity At The Lake located in South Lake Tahoe, CA.